No more boring bird feeders in your back yard or front porch! Put Snoopy on a tree and watch Woodstock join him. Made using 3D printing and PETG material for more heat and UV resistance.
Does not include mounting screws or hanging strings. Bird feeder only.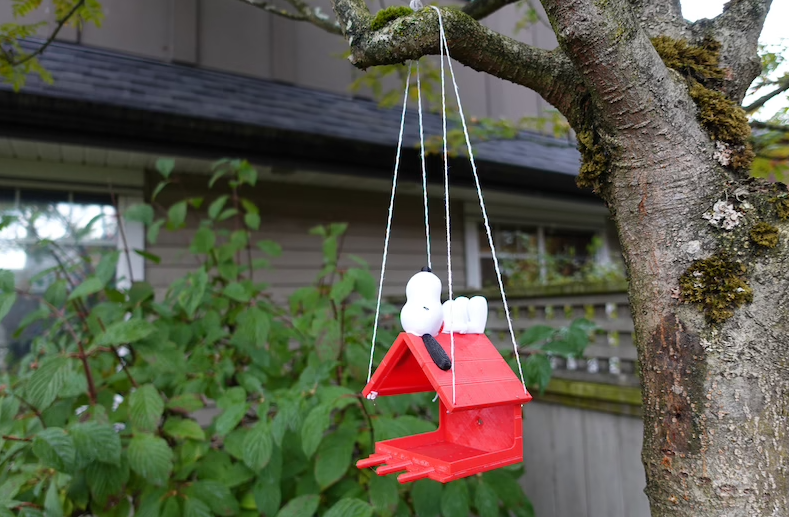 SIZE:
Standard (4.65" L x 4.5" W x 6.3" H)
Large (5.85"L x 6.02"W x 7" H)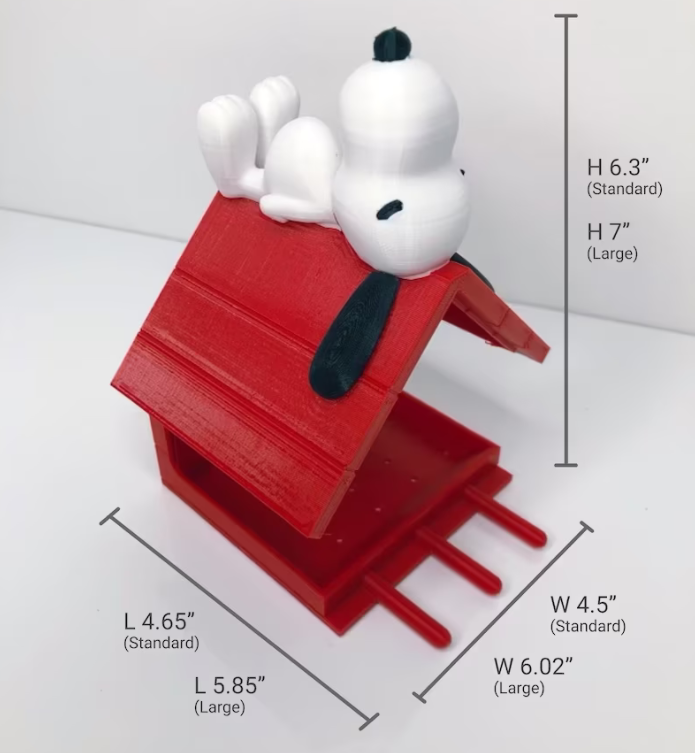 HIGHLIGHTS:
- 3D Designed and Modelled by Bergerlamp.
- Open design for more space and exposure
Thanks for looking and if you have any questions, please let us know.
FAQ:
We use PLA plastic which is a vegetable based bio-friendly plastic that can be recycled. Due to this feature, it cannot withstand high heat without warping. Please be careful to not use the product in temperatures that exceed 65C/149F.
Quality
We are excited to be able to offer you products that aren't mass produced. At the same time, there will be always some variations in quality and small "defects" that will not affect the use of the product.
We do our very best to maintain our printers and finalize our products before sending it to our customers.
If you have any questions or concerns about Bergerlamp, please contact us.