Siamese cats are prized for their great beauty and high intelligence. And don't think they don't know it. Don't worry — it doesn't make them insufferable, just really confident.
Our Siamese cat necklace embodies a chocolate point Siamese, with a white body and dark face, ears, paws and tail. This breed of Siamese cat has a particularly regal appearance and may pair well with anything.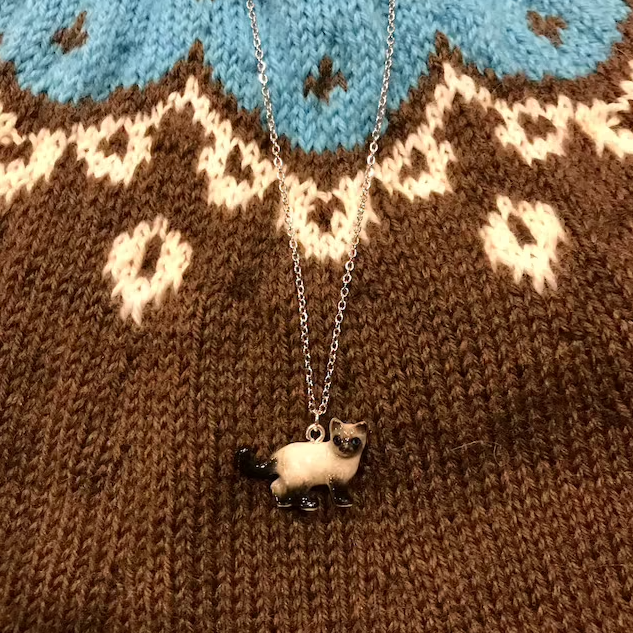 Siamese cats love people and are always ready to play. If you're a busy person, your Siamese would likely appreciate you investing in a Persian cat necklace or a black cat necklace to provide it some welcome company.