Rivajam's Roll & Seek Nature Scavenger Hunt dice game helps children engage in conversation and increase their awareness of the wondrous natural world around them.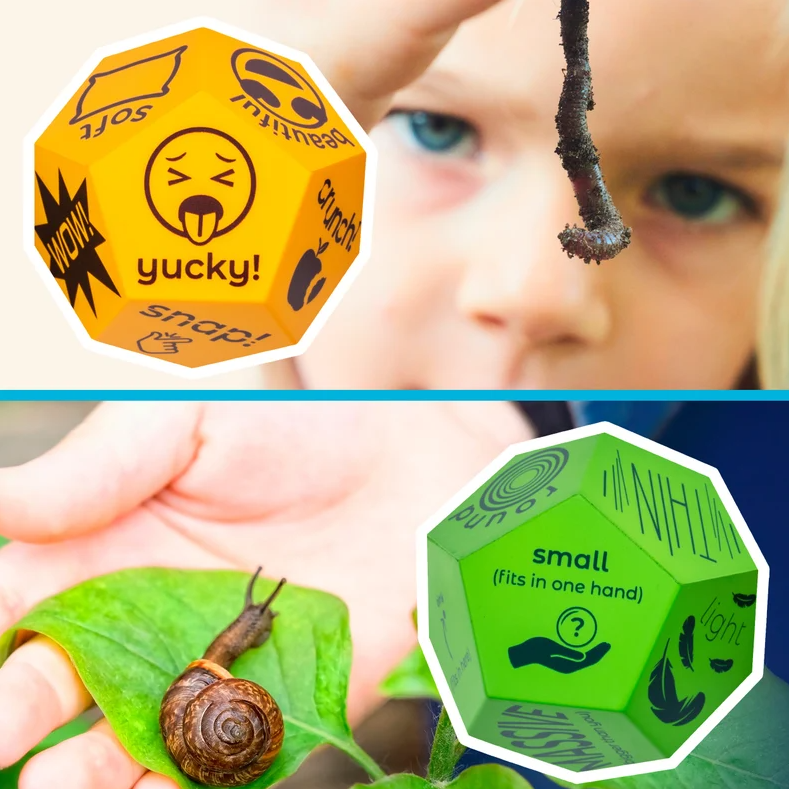 They learn to observe small details, identify shapes and colors, ask thought-provoking questions, and most importantly, share the excitement of discovery with their friends.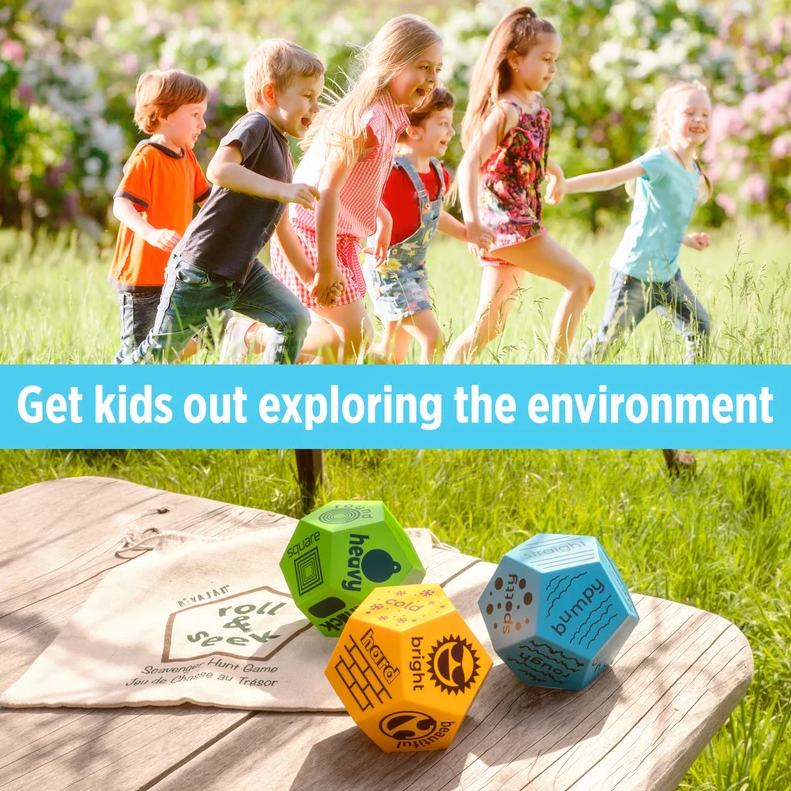 Our Roll & Seek Nature Scavenger Hunt Game is the perfect outdoor toy & camping toys for kids to encourage observation, teach children how to listen and be patient, and foster critical thinking and conversation skills.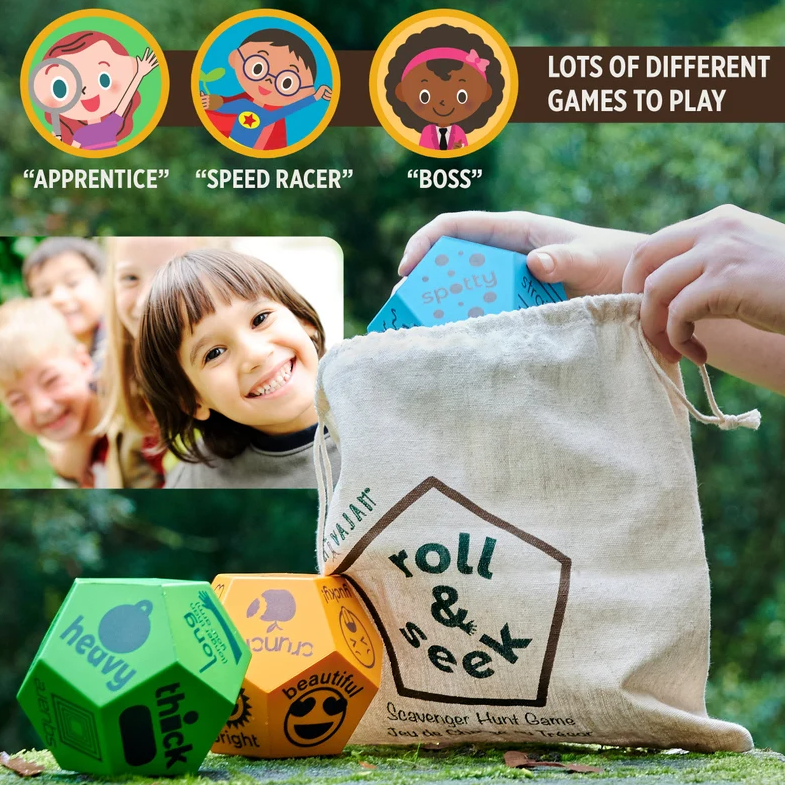 Take our outdoor games for kids camping or with you on your next family vacation.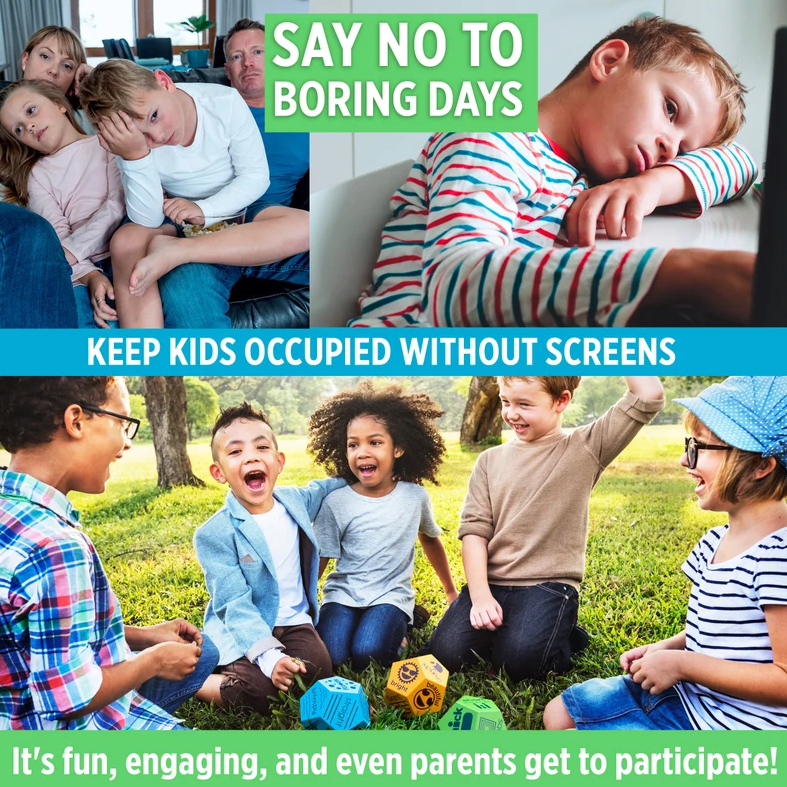 The included storage bag also makes it easy to bring along in the car for road trip games. You'll make memories that last a lifetime…or at least the next few hours!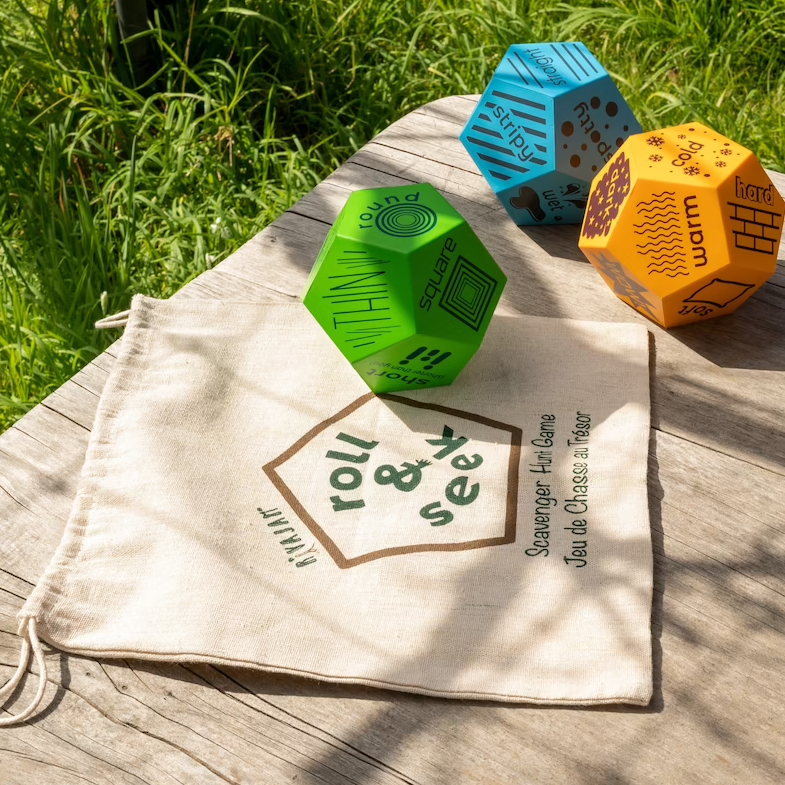 Easy to learn and can be played by one player or in large groups; start by rolling 1, 2 or 3 of the Roll & Seek dice and let the fun & educational outdoor games begin.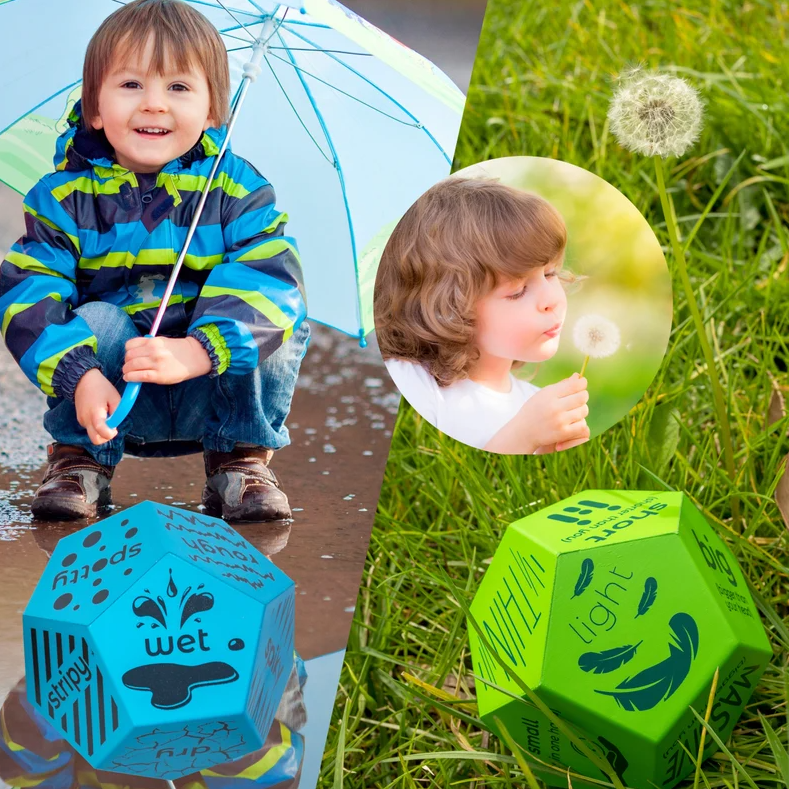 The included 3 kids game instructions are suitable for beginners, intermediate or advanced players - something for all age groups.
You can also create your own indoor games for kids or outdoor fun family activities games - the only limit is your imagination!