Unique design
This pizza cutter is like a real motorcycle. Fine workmanship, including frame, wheels, seats and handlebars, stylish and beautiful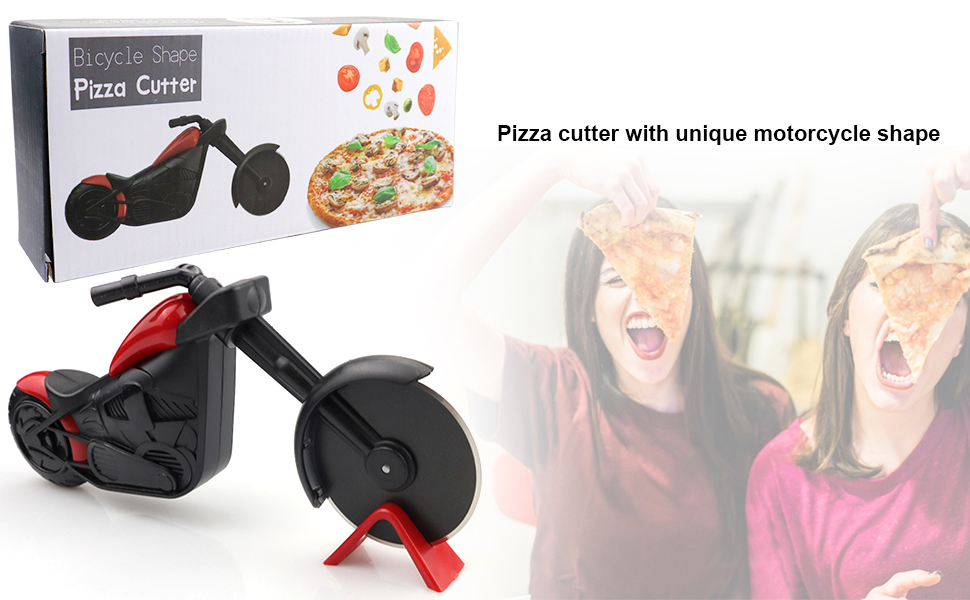 Super sharp slicer
The blade is crafted from high-quality, premium stainless steel, that stay sharp and anti-rust, slice smoothly and effortlessly.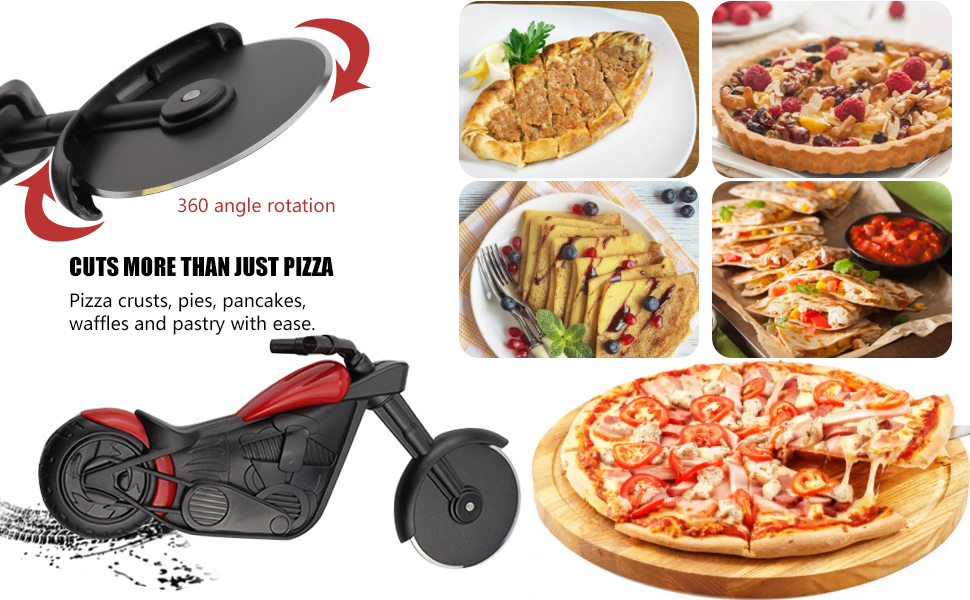 Industrial art design
anti-slip handle, round and soft, easy to grip, fits comfortably in your palm to protect your fingers form cutting and make it super easy and safe to use.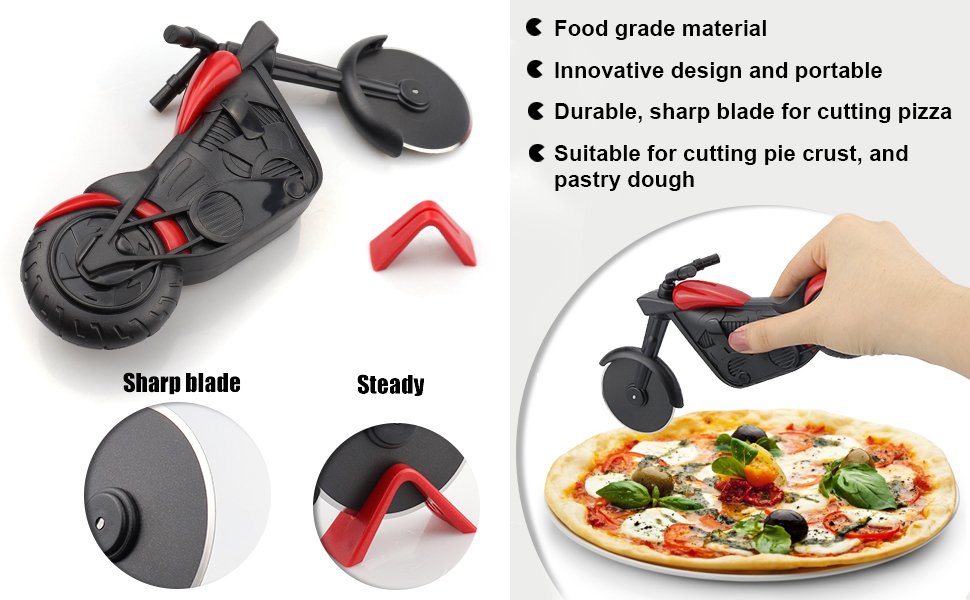 Prctical and mutifunctional
This novelty Motorcycle pizza cutter is designed to cut pizza crusts, pizza dough, pancakes, waffles and pastry with ease. Look cool, cute and chic on display in your kitchen. Catch eyes in kids birthday parties, pizza parties and Motorcycle parties
100% satisfaction guarantee
we are full of confidence in our products, so we provide you with satisfactory after-sales service, if you have any dissatisfaction with the products, you can contact us at any time, we also provide a 30-day return and replacement service.
Preface:
For cunstomers who have placed an order on our website:I really appreciate your trust,you will receive the quilt within 10-15 days,if you have any questions about the quilt,welcome to contact our email: help@ifendi.com or facebook page : https://bit.ly/3WAun1m
For customers who buy from other websites: the quilt you buy with extremely low price may get a fake tracking number,there's a good chance you'll never get it.These rats stole my product and put it on their website,attract you to buy with extremely low price,such as:$7.9, $29.99, $39.9 for 2 quilts.Once you pay on these scam website,you'll never get your money back.Remember:The Cheaper, The Worse.