Adorable Easter Gnome
Gnome is a universal symbol of luck and prosperity. In folklore, these lovely gnomes guard their homes, protect people from misfortune, and bring good luck to the family. They are regarded as auspicious.
As a popular theme during Easter, they are great home decorations or holiday gifts. You can use them to tell stories and convey joy to your children.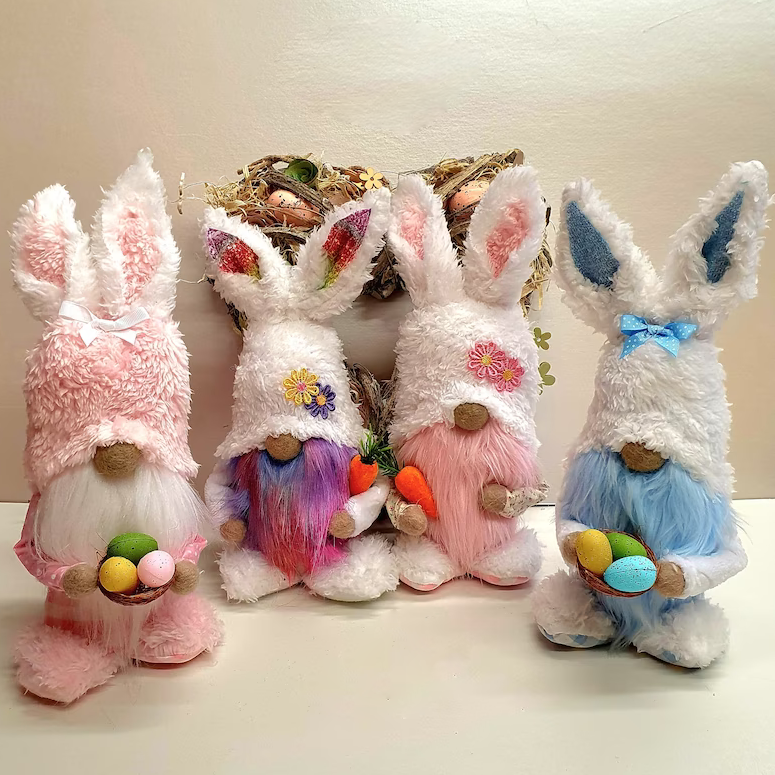 Easter gnomes are 100% handmade and surely satisfy your quality requirement!
Gnomes decorations are made of super soft felt fabric, while the beard is made of artificial fur, every gnome wears a handmade knit cloth and knit hat.
This is a set of exquisite Easter decorations for the home.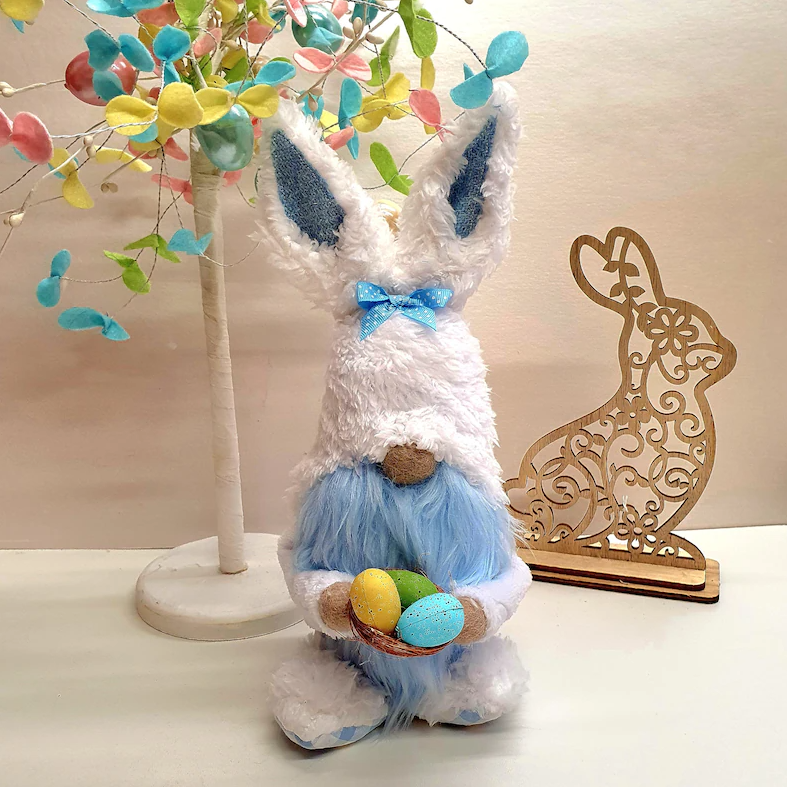 These plush toys features weighted bottom design so that they can maintain a stable standing posture, not easy to tip over.
Therefore, they are very suitable for display under the Christmas tree, shelf, window sill, and kitchen table.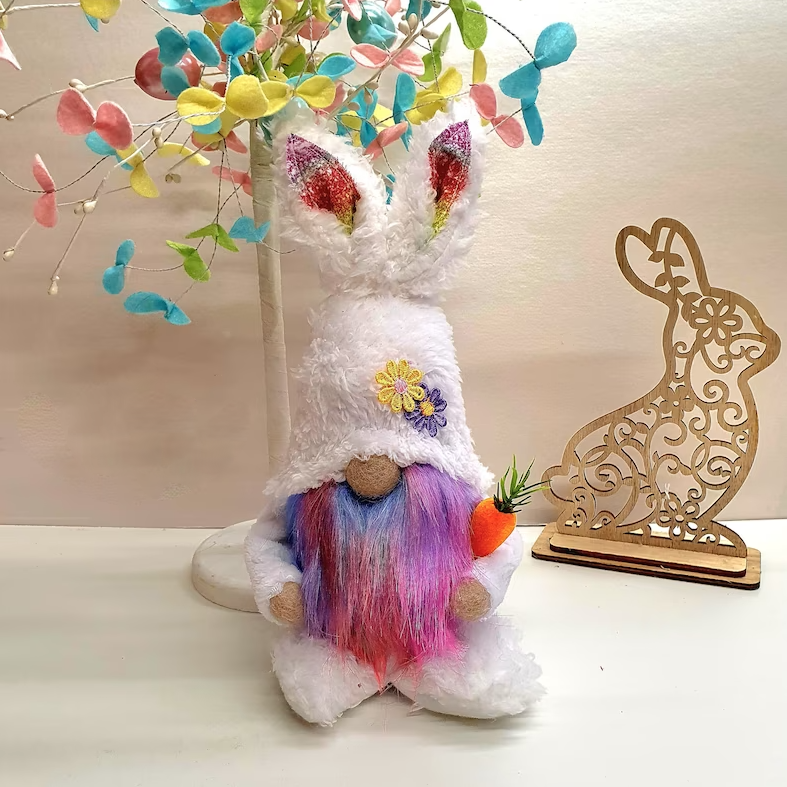 Easter gnomes are very suitable for spreading the spirit of Easter, creating Easter divisions, and bringing good luck to everyone.
These cute gnomes decorations can be the best spring Easter gifts for your girlfriend, daughter, mother, and friends, they will be love these guys!
All our gnome Easter gnomes go through rigorous inspection and testing to ensure our customers receive top quality Easter Decoration.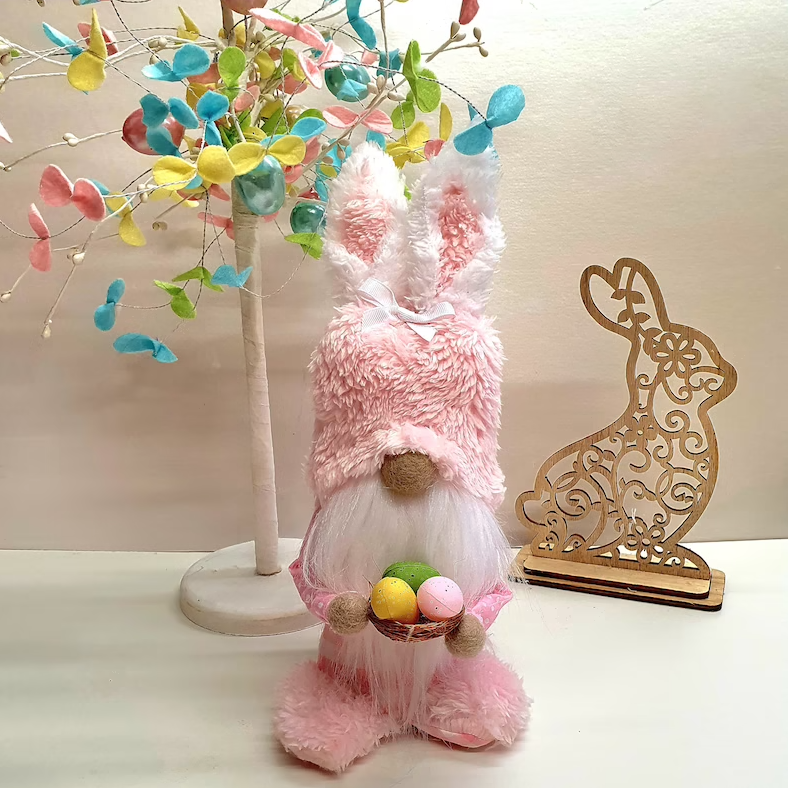 We are confident you will enjoy them. In the unlikely event that your set is not to your standards, we will replace it for you, or give you your money back, no hassle!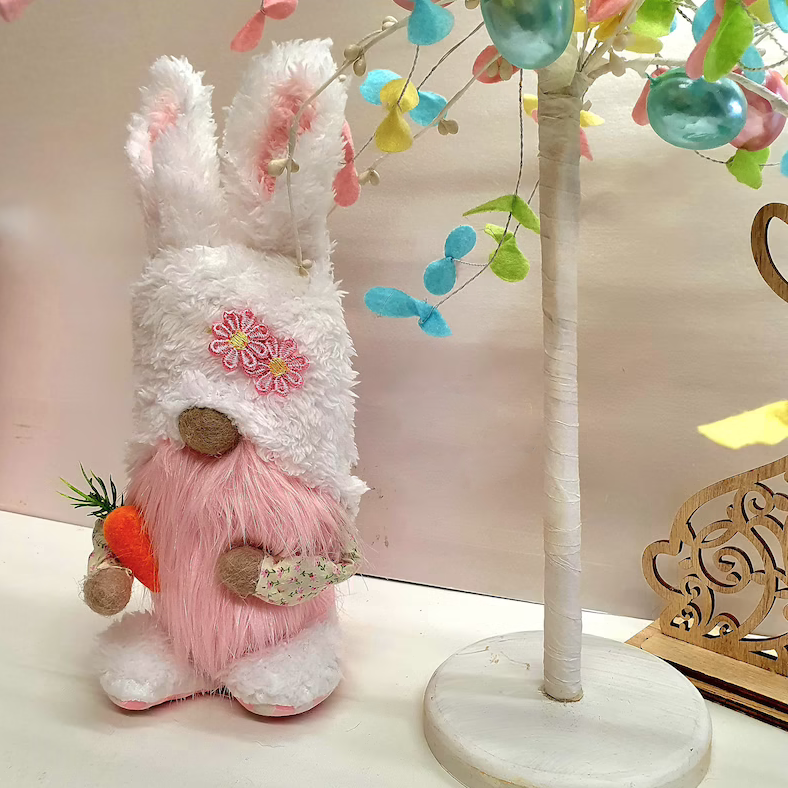 🤍 DESCRIPTION
These are just the cutest, Easter Bunny Gnomes, which make lovely additions to decor and also make wonderful gifts.
These are lovingly handmade me here in the UK.
There are 4 colours for you to choose from.
🤍 FREE Accessory
Accessory Choice - Either a Faux Easter eggs in a basket or a Carrot.
They sit at 12inches - 30cms tall approx.

🤍 Please Note
These are decorative items and should not be used as a toy. Please keep them away from children and animals.