The rattlesnake is one of the most venomous snakes in the United States. It has a rattle at the end of its tail and will shake it 40-60 times per second at the first sign of threat, making a loud intimidating noise to scare off the danger. The rattle is made of keratin, the same hard substance that makes up our fingernails. It's completely hollow on the inside. The noise comes instead from the hard keratin links of the tail hitting each other at high velocity.
| | |
| --- | --- |
| Material | Copper & Brass |
| Length | 2.4 inches / 60.45 mm |
| Width | 0.5 inches / 13.46 mm |
| Thickness | 0.2 inches / 5 mm |


We designed this beautiful Pendant with the rattlesnake as our inspiration. Each link of the snake's tail can be moved, and the sound produced by the collision between the links reproduces the sound of a real rattlesnake.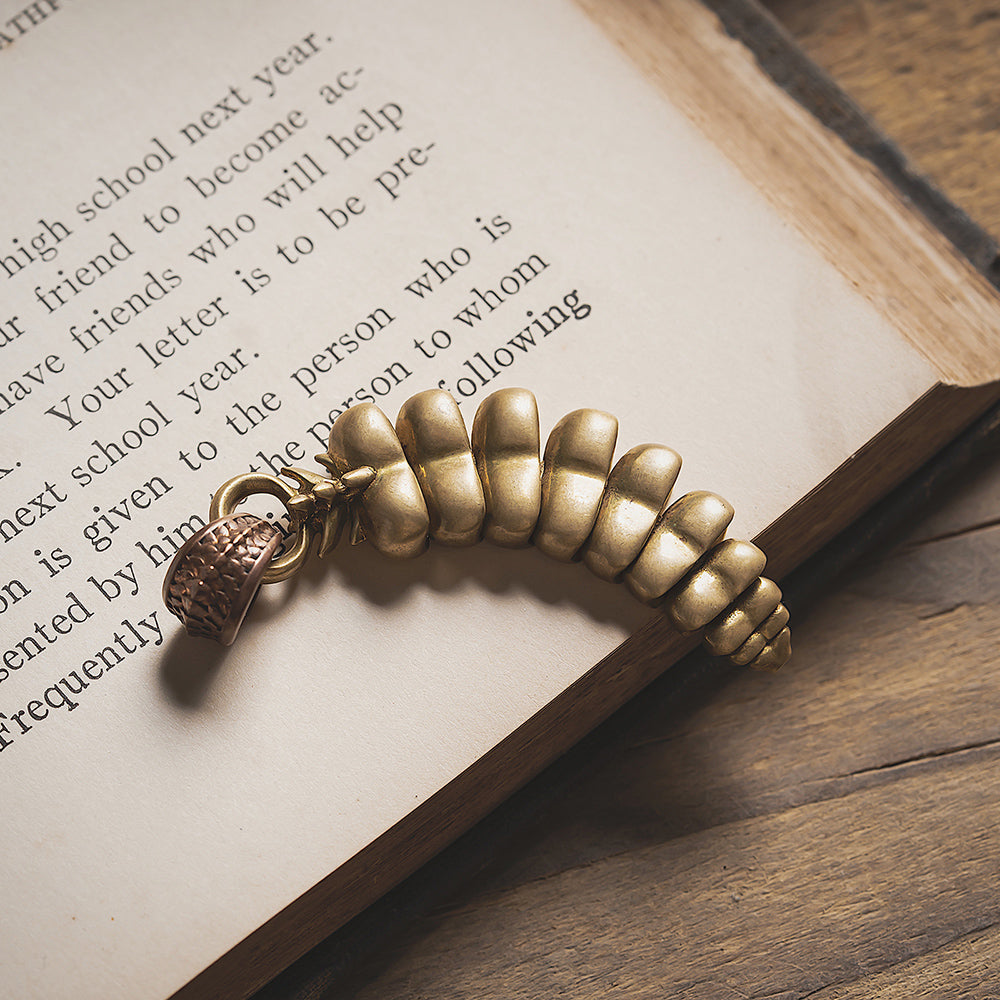 This Rattlesnake Pendant was handcrafted using high-quality brass with both practicality and aesthetic in mind. The end product is a unique accessory that's sure to bring joy to whoever ends up wears it. It's the perfect gift for the reptile lover in your life or a nice treat for yourself!